Day 1: We landed in Cancun and took a shuttle (USA Transfers - reliable and comfortable) to Aquatic Lofts, the home base of our retreat. We ate lunch at Malevo next door, which had great prices, fresh ceviche, and quiona salads. Then we took a challenging Iyengar yoga class at Tribal Tulum. The studio was directly above our room, so the travel time was less than a minute. Later, we went to Mezzanine for incredible Thai food and ocean views, and finished the night with stargazing on the beach while the Milky Way sliced through the sky.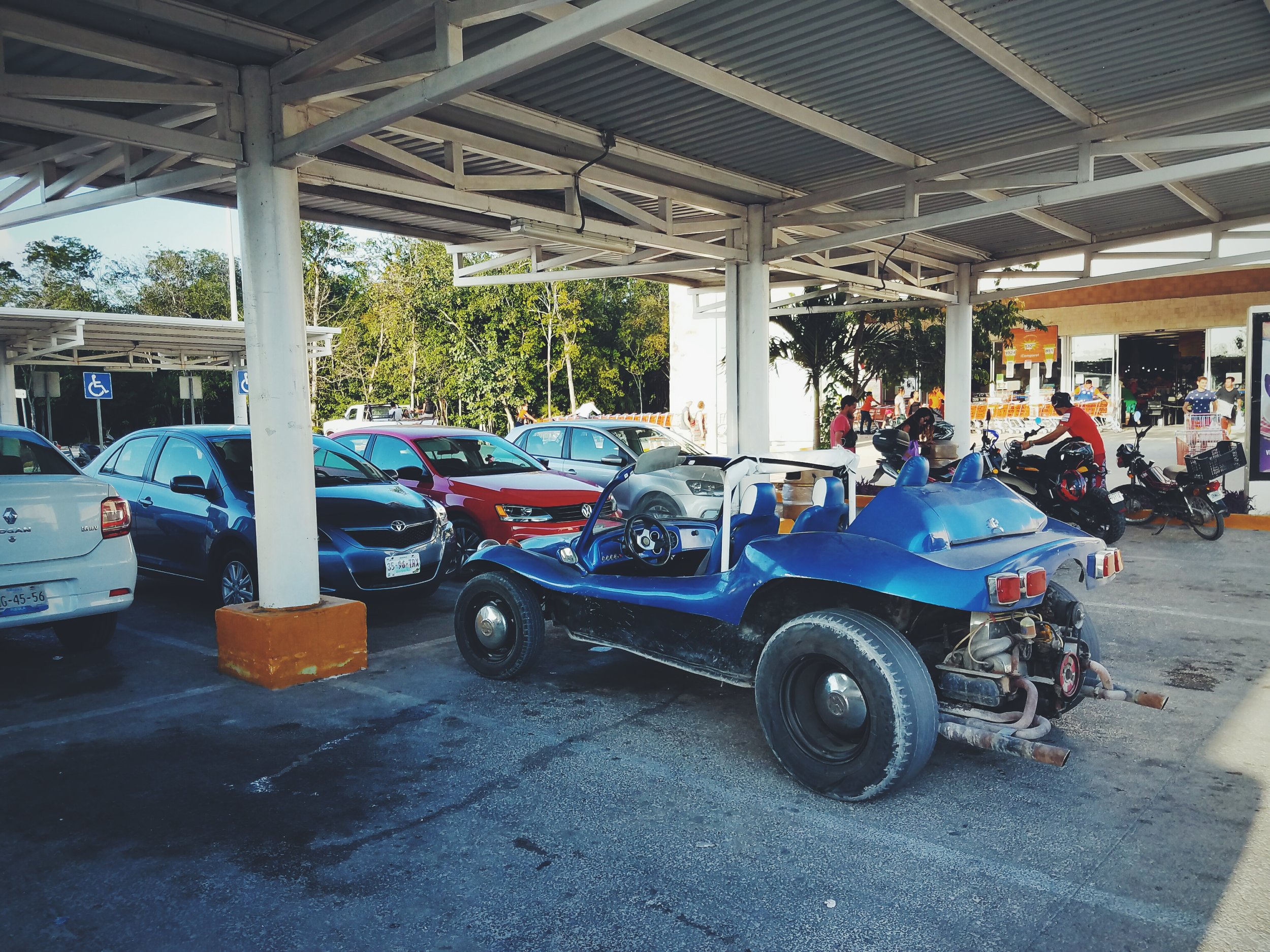 Day 2: After a morning yin yoga class (super releasing!), we biked down to the restaurants and shops by the beach. We swam in a little cove off one of the beach clubs and ate lunch at Charly's Vegan Tacos (I highly recommend the nachos). We were feeling ambitious, so we took an evening vinyasa class, and then went to dinner at Co. ConAmor, an earthy outdoor vegetarian cafe.
Day 3: Mama and I woke up early for snorkeling in the Dos Ojos Cenote with Aquatic Dives, where we swam between stalagmites and stalactites and into a bat cave where hundreds of sleeping bats hung from the ceiling. This experience made me want to get scuba-certified! Later that day, I biked to Santa Fe Beach where I bathed in the sun and swam in the clear ocean. We took Iyengar yoga that evening, followed by dinner at Co.ConAmor again, because it's close and cheap and so good.
Day 4: Free diving at Casa Cenote with Free Dive Origins (through Acuatic Dive). This was one of the most magical experiences of my life. The mind-body connection the sport requires is the perfect combo of challenging and zenful, plus this cenote is gorgeous. Afterwards, we had lunch at Casa Juana Gallo (brand-new) with fresh and authentic Mexican food, and then lots of much-needed rest time. Since we were physically wiped from free diving, we took a taxi to Las Palmas public beach to watch the sun set, and then had dinner again at Mezzanine again because it was right there and I was craving their tom yum soup.
Day 5: Mama and I woke up at 6am for a guided hike in the Sian Kaan bio reserve with Osprey Tours. We watched the sun rise over the water, and then hiked through the jungle looking for birds and monkeys. Sadly we didn't see any monkeys, but were joined by the cutest father-son bird watching duo from Minnesota. After the five mile hike, we had breakfast at a little cafe nearby (I can't remember the name but our guide took us there). Our tour guide was super cool, very knowledgeable, and clearly loved his job. After a crucial nap, we took a taxi (never more than 5 bucks for any place in the area) to the Tulum ruins, and then swam at the beach below the ruins. That evening's yoga was restorative, which was a much-needed leisurely massage. We played around with a few dinner options, but ended up back at Co.ConAmor since it was 9pm and we wanted something close and healthy and delicious. And last but not least a deep night's sleep!
Day 6: We lounged around and drank the best coffee ever, and then took that morning's "Sunday Funday" yoga class. Our last lunch was at Malevo again, which we had to get to go since the service is chill (gotta plan for at least an hour and a half) and our shuttle had arrived. Then it was back to the Cancun airport to catch our flights home. We left Tulum feeling lighter and stronger, and eager to return. Namaste!